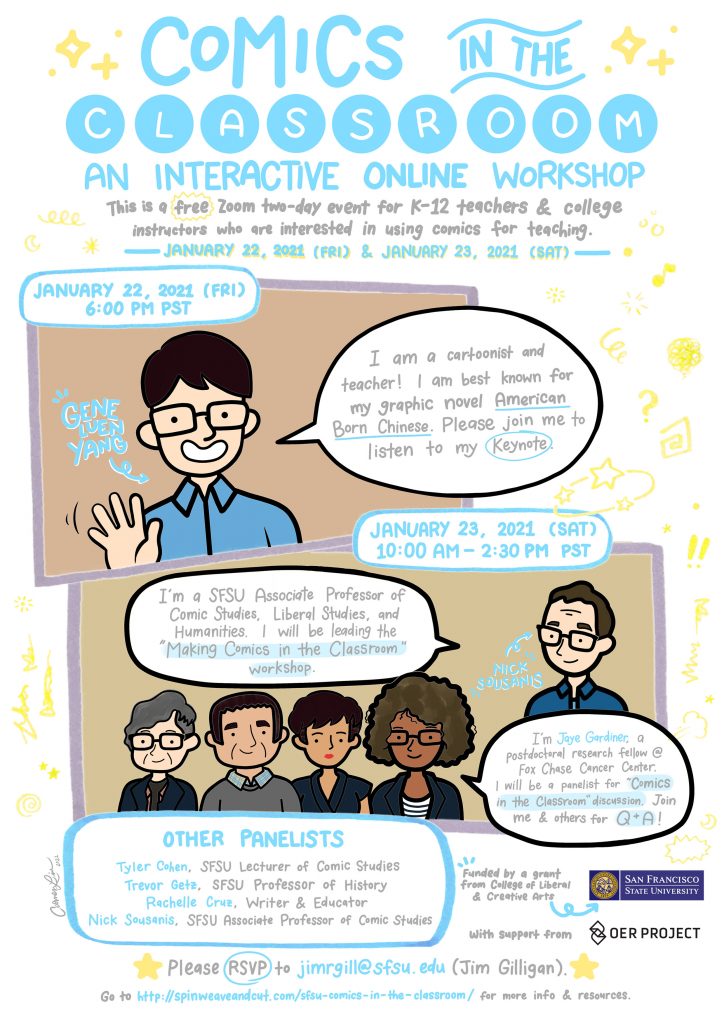 The Comics Studies program at SFSU invites Bay Area educators to join us for a round of events to learn how to incorporate comics into your classrooms! This two-day event includes a keynote from award-winning cartoonist Gene Yang, a hands-on workshop to get a feel for making comics and activities to try with students, and a panel with educators putting comics into practice in their different classrooms! Join us Friday January 22 and Saturday January 23 for this free online event! See the detailed schedule here.
Registration: FREE. RSVP to Jim Gilligan jimrgill@sfsu.edu for Zoom passcode access. Tweeting about the event, use the hashtag #comicsclassroom
Learn more about each of our presenters below:
RESOURCES from our Presenters for you!
Carmen Liu – sketchnotes from the event

This event is made possible by a grant from the SFSU College of Liberal and Creative Arts

With support from the OER Project