This site has been quiet for a little bit. But that's not to say I haven't been busy. I'm looking forward to sharing a few announcement as to what I've been up to in just a few weeks. But in the meantime, I wanted to share an upcoming event I'm participating in and a non-comics/education work.
First up, on October 10 at the CUNY Graduate Center from 4-5:30 pm, I'll be participating in a panel called "What is a dissertation? New Models, Methods, Media." As the name indicates, it'll feature doc students and recent grads talking about their experimental and innovative scholarly forms including digital, multimedia, and, in my case, comics! It's
hosted by the super awesome Cathy Davidson, director of the Futures Initiative and founder of HASTAC. I'll be paneling alongside Jade E. Davis of University of North Carolina, Dwayne Dixon of Duke, Gregory T. Donova
n of Fordham, and Amanda Licastro of the CUNY Graduate Center.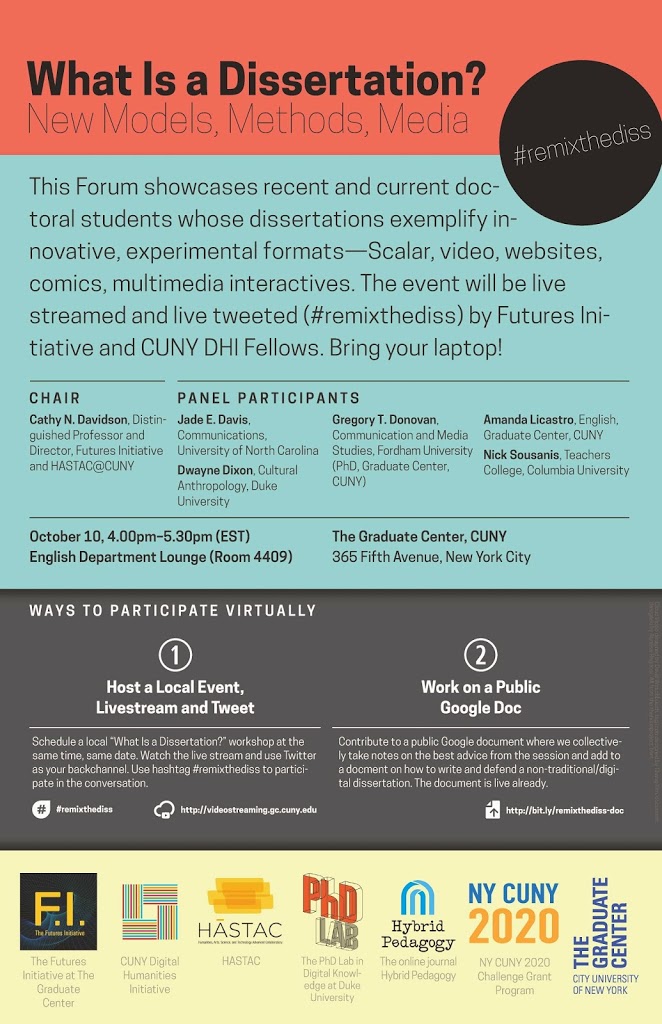 More news and new works soon. Thanks for following along. Onward! – Nick 
Charles McGee at 90: Mongerson Gallery Chicago exhibition essay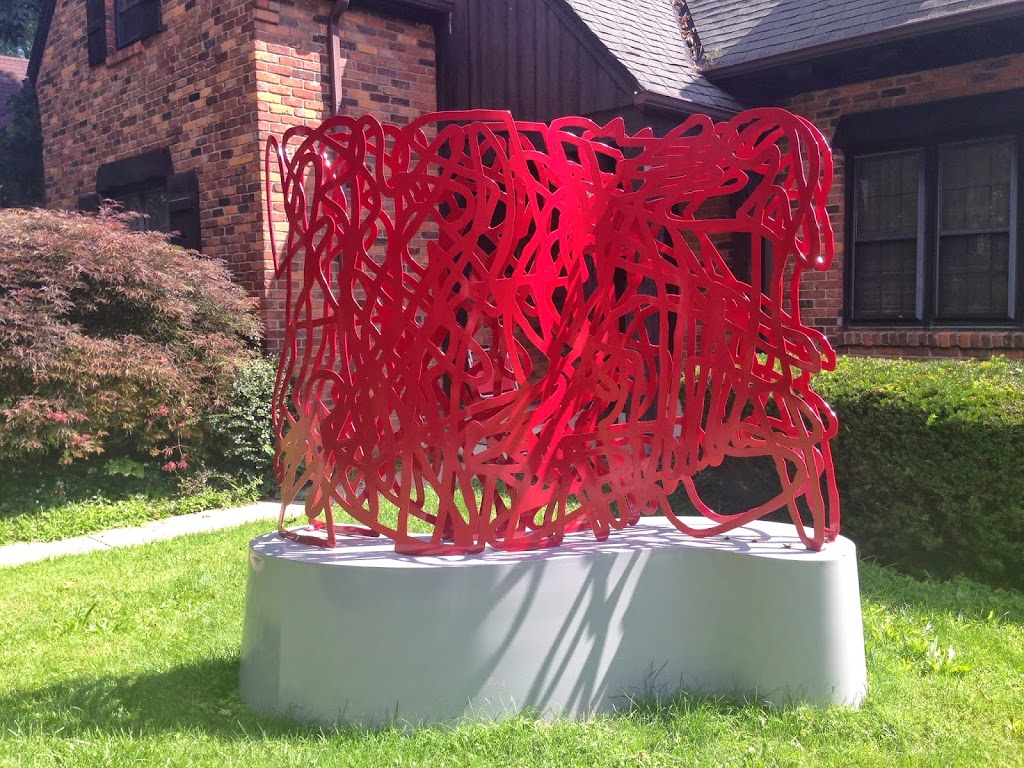 An exhibition celebrating the 90th year of an artist's life might suggest looking back. For Charles McGee, however, making art is always an attempt to speak the language of the time and explore new means for expression. Thus, this milestone marks simply another day on his journey toward "what's next?" His eye on tomorrow is not a disregard for what came before. On the contrary, McGee folds past into present, transforming and evolving in a continuity of growth. In some sense, each piece is autobiographical as it evokes the full continuum of his accumulated experiences.
For this exhibition, McGee's masterful handling of charcoal that first brought him to prominence in Detroit is once again on display. In "Jazz Shouts and Whispers," his rich textures accompany the patterned surfaces of the amorphic dancing figures that have populated his compositions for the past decade. Layers of experience mingle together as these distinct elements are joined in new conversation. In "Lineage," the vibrant red highlighting of jagged edges glows against the black and white line work and brings to mind his explorations of neon from the late 1970s – which in turn hearkens his earliest experiences of being dazzled by the signs and lights he saw upon arriving in Detroit, a visual shock for a farm boy from South Carolina. The electricity of that formative moment still burns strongly.
McGee insists that art is necessarily informed by life, and the changes in the work reflect his own changes. Although he recovered his strength and spirits following the stroke he suffered in 2011, his mobility remains hampered. Embarking on new large-scale painting and assemblage pieces became untenable. But as ever, out of a limitation McGee has brought forth a new set of possibilities. McGee's true affliction, he will tell you, is a life committed to making this work, to obeying his calling. Forging ahead has meant leaving his cavernous studio to work on his dining room table or a board on his lap in bed. Spartan conditions not so different from his young adult explorations into serious art making in a tiny basement apartment where he used a dresser drawer as an easel. By turning to the computer and industrial processes, he harnesses the power of technology to achieve the scale his work demands. His imagination is only emboldened by what these new tools and materials can offer as he translates his sketches into three-dimensional space.For McGee, art is a sustaining force – a means for him to learn something new each day. And time has been his greatest teacher, continually enriching his quest and providing him with a thirst for greater understanding that he can never quench. In McGee's words, "I came into art asking questions and I'll go out asking questions." – Nick Sousanis, August 2014